Pay Per Lead Affiliate Marketing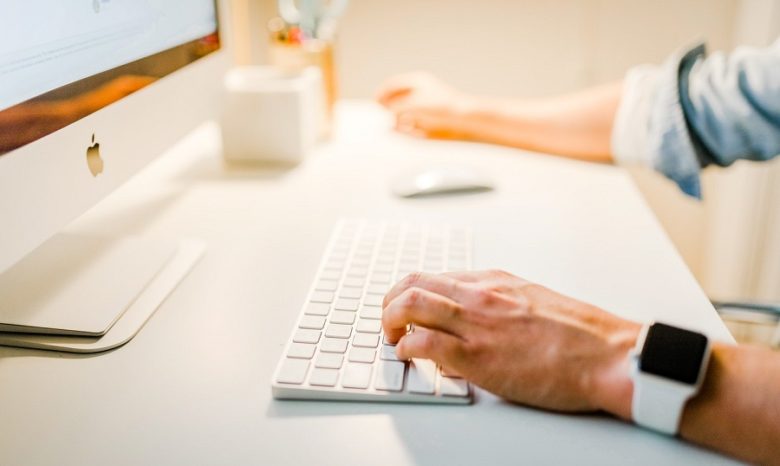 You might hear that affiliate marketing has become one of the most popular ways affiliates are using to make income on the web. If you are new in this industry trying to learn everything about affiliate marketing, you may be facing a lot of difficulties. However, it has been estimated that around 80% of merchants use affiliate marketing as one of their advertising methods.
Many affiliates think that making money by cooperating with merchants is easy, but is it? They expect that no matter what affiliate marketing strategies they choose it will work perfectly. Here, we are going to discuss pay per lead affiliate marketing and whether it suits the expectations of every single affiliate.
How Does the Pay per Lead Compare to Other Affiliate Payment Methods?
If you are an owner of the website that is not selling anything but is dealing with providing readers with useful information, you might consider affiliate marketing as one of the effective ways of making income. In this case, you are dealing with online retailers and paid according to the agreement about the affiliate payment method you choose.
What do you need to do to become an affiliate? First, find an online retailer, choose an affiliate program, publish on your blog articles with links promoting his goods or services, get a commission for every successful deal.
When choosing among different affiliate programs, an affiliate has to be acquainted with different kinds of affiliate marketing strategies. The most popular of them include revenue share, cost per acquisition (cost per action, pay per action) and pay per lead.
Revenue share is a method of affiliate marketing that implies paying a percentage from the amount the customer spends at the merchant's online store. This kind of program usually lasts as long as the client continues to make purchases in a particular store.
Pay per click (PPC) method implies paying a commission to an advertiser when a visitor simply clicks a link. Ppc affiliate marketing is probably the most often used strategy. Pay per acquisition (PPA) method is a form of affiliate marketing where an affiliate is paid for every new sign-up generated.
Pay per lead (PPL) method is a form of affiliate marketing when an affiliate is paid a commission for actions that do not require from the user any actions that imply providing information about him. These actions might include:
installing an app;
signing up for a free trial;
downloading software or app;
registering for a webinar or event;
completing a form, a quote.
A PPL method can be suitable when the visitor is not required to disclose his personal details. The point is he is offered with a range of other option he might be more willing to do. At the same time, the merchant doesn't lose anything. For example, if the customer is downloading an app, he is not asked to give any info but can install an app on the mobile device to ease the process of making purchases.
Some users are not willing to give their email address when signing up. Even after numerous website visits, they are not ready to provide an online store with their personal information. The truth is this behavior pattern doesn't cause any troubles for website owners whose aim is simply to promote their product or service.
Why PPL Affiliate Marketing Method Is For You
Those site owners who have no experience in affiliate marketing often make a common mistake. They often make the wrong choice between pay per lead and pay per action affiliate methods. How to avoid making mistakes? Make an analysis of the niche you are working in, the buyers' preferences and type of product offered. If your website has a high click-through rate but lower conversions, PPL affiliate method would probably be a better choice. There are many other things to take into consideration, however, choosing a suitable method is a basis of affiliate marketing.
If you are wondering how to make more money on using different affiliate marketing methods and programs, you can visit one of the affiliate marketing events that will take place in 2019.
In any case, the profits successful affiliate marketers make may reach up to five-figures monthly depending on the commission rate. The reason for high earnings lies in high effectiveness of the PPL affiliate method which helps blog owners generate up to 70% more leads per month compared to those who do not use this method.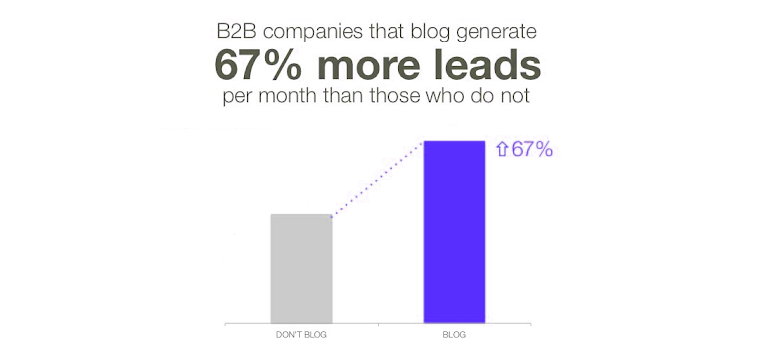 When talking about downloading software or app, this is also an incredibly profitable option. Use of mobile phones and other devices is rising every day. It is a convenient way of attracting customers to the website.
For example, downloading an app does not imply buying anything, at least, at the beginning. Besides, there is no need to give personal information. If you are planning to cooperate with such an online shop, make sure that the program tracks mobile clicks and sales.
Another factor to take into account is that there are different types of websites. For instance, if you are going to cooperate with such websites as Netflix, it is better to choose a pay per acquisition method as you will earn commissions on the new subscribers you help the merchant generate.
However, if you an affiliate cooperating with Amazon, you will definitely earn more if you choose pay per lead method because, in this case, you are making money through sales commissions.
Let's imagine that you don't have a website or blog where you could embed the affiliate links of your partners. You can still make money online on affiliate marketing without a website. Some of the most popular alternative options include creating a Facebook page and YouTube channel.
Your posts and videos should necessarily be related to the products you are going to advertise, for example, health and fitness, electronics. The main thing is the more profitable niche, the better.
How to Choose the Best PPL Affiliate Program?
If you are interested in earning profits with one of the PPL affiliate programs, you might need to know how each of them works and where to find the most profitable ones. There are plenty of PPL affiliate programs on the web, but below is a list of some of the best of them. Make sure to choose an affiliate program that is as close to your niche as possible.
#1 Survey Junkie

This is one of the most popular survey sites in the USA, Canada, and Australia. The affiliates living in these countries are paid $1.25 for referring users.
#2 Born To Sell

In this program, affiliates are paid 5$ not only for leads but for sales. What is interesting is that affiliates are allowed to embed an affiliate link not only on website or blog but various social media platforms including Twitter, LinkedIn or Google+ and other.
#3 CashSuperStar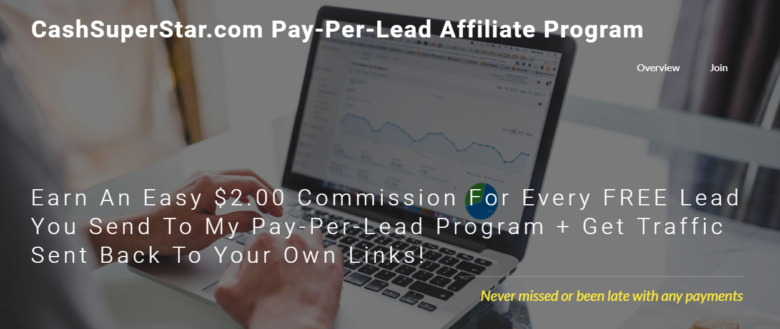 The advantage of signing up for this program is that you will get an opportunity to use various marketing tools for promoting your website. It is highly recommended for newbies in the PPL affiliate marketing who get paid 3$ per lead.
Conclusion
PPL affiliate program allows affiliates to monetize their blog and help other companies market their goods and services to potential clients. Hope you found this article helpful. Do not hesitate to leave your questions in the comments section below.