Boost Your Affiliate Website with Google Analytics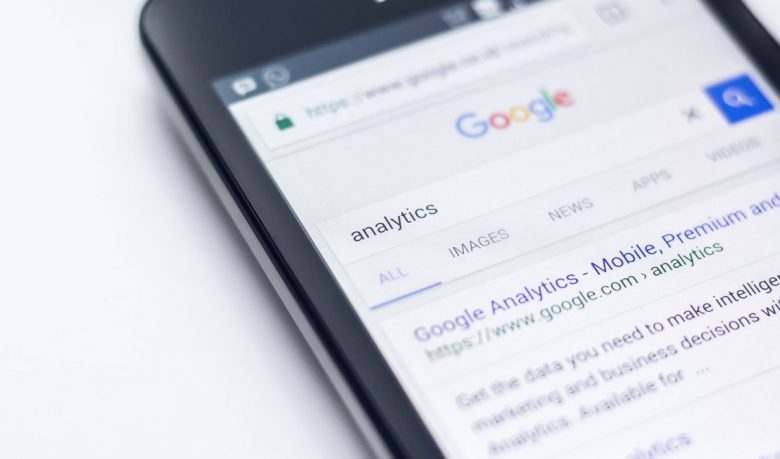 Affiliate websites can serve as a decent source of income for those who use it smartly. Posting partners' integrations, you get the percentage of any purchase or click on the link. Anyway, only qualitative ads reach success. After your affiliate blog optimization, it is high time to care about statistics. It shows the productivity of your work and analyzes the audience.
See what secrets to use while working with Google Analytics to increase profit.
What Is Google Analytics and Why It Is Worth Trying
Google Analytics is a service by Google that tracks websites' traffic. To use it, you create the account and enter a special script in your site's code. The programs pick data about your visitor and give detailed info concerning demography, location, and actions online. The benefits are the following:
Check whether you match the expectations. You may track how long do users stay on your site and how do they act.
Know the audience better. You'll get the data about the location and interests of your visitors. Now you know what ads and programs work for them.
Examine the rivals. You can see the statistics of your competitors and compare the success.
Check links. By the number of clicks, you can see, whether the ad was productive, or you should change the approach.
Despite the interface is pretty simple, there are many hidden functions to make your life easier. To get the best from the service, learn its secrets in advance.
Secrets of Google Analytics for Your Affiliate Website
Step 1. Choose the Goal
After you've started the work, you'll be asked to choose one of 4 goals:
Destination
Duration
Pages per session
Event
It may seem unclear for the first time, but the choice determines all further performance. "Destination" shows more info about your visitors. If you want to understand the audience better, it is a variant for you. "Duration" shows how much time the user spent on the site, while "Pages per session" tracks particular actions. Both are good for interface optimization. "Event" is the most interesting one – it analyzes a concrete action. In your case, it is a click on an affiliate link.
Step 2. Custom the Notifications

Let's be honest: you cannot check how things are going every minute. But talking about the Internet is a necessary measure. Some settings go wrong all the time. With the automatic work of Google Analytics, the problem is solved.
You only should set the notifications about every change. You'll know when the traffic is extremely falling or rising. It occurs because of advertising, or SEO optimization showed results. The changes to notify you about may be changed in settings. You may choose between 30, 40, or 50% switch.
You'll be also informed if the traffic stopped at all. It may be connected with your URL or hosting service. The problem requires an immediate solution, so you are to learn this as fast as possible.
Step 3. Regular E-Mail Dispatch 

Sometimes little changes in traffic may be spontaneous and do not depend on particular factors. They don't change the whole picture, so there is no need in tracking the statistics daily. Moreover, if your work with several platforms, a thorough monitor of each is impossible. For this, you have the opportunity to custom an e-mail delivery. It sends the main info with diagrams and main events. If things go smoothly and do not change from the previous month, everything is fine and you can let the site function itself. The only reason to step in is significant changes.
Step 4. Analyze Visitors' Behavior

In 2020, entrepreneurs fight for the audience's attention. The fact that someone clicked on your website in the search engine doesn't mean much. The matter is to make people stay and interact. "Behavior Glows" option allows us to track what pages are more popular and what actions take place on them.
It can help in creating appropriate content. For example, if you work with loan affiliate programs, your readers will hardly like bright pages with entertainment content. But things cannot always be so obvious. Some parts of your website can be ignored by various reasons, from illogical location to coding mistakes. Thus, tracking actions people take during the session, you understand them deeper, as well as fix technical problems on several pages.
Step 5. Exclude Yourself From the Analysis

Probably, you visit your website time after time to check its usability and technical norms. You move through the pages and take actions your visitor would hardly do. It affects statistics.
To avoid the wrong impression about your audience, exclude yourself and your team from the list of visitors. For this, you should switch admin settings. One or two visits per day may be unessential for large companies with millions of customers, but affiliate blogs and sites require clear data and attention to every detail.
Despite affiliate marketing is an easy job itself, it requires a rich background. Putting a link on the web page is not enough. Study your target audience regularly to realize their needs deeper. Check coding to be sure all pages are functioning correctly. Surely, you can try it yourself. But the best way to achieve quick success is by turning to professional services. Google Analytics is a massive tool for entrepreneurs of any level and sphere.