Best Browser Extensions for Affiliate Marketers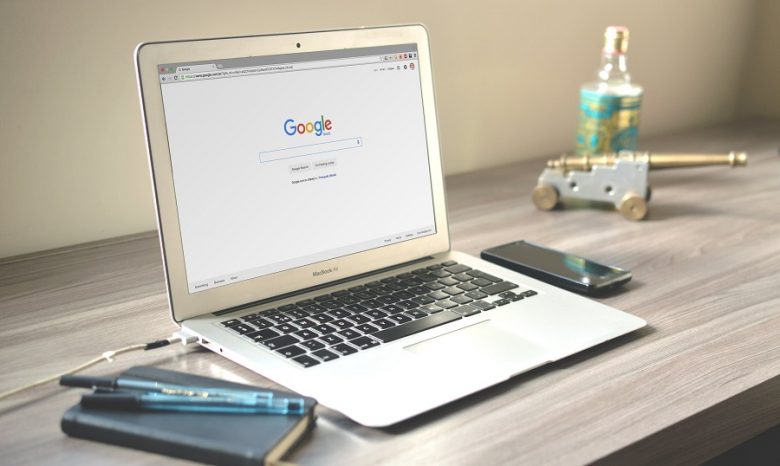 Affiliate marketers spend many hours making money online. There are multiple extensions for Google Chrome that save time and facilitate the working process. Being an affiliate marketer, you should know the necessity to use various extensions to make work more productive.
They are aimed at helping the person to stay more focused and organized and making the tasks easier to complete. However, if you install too many extensions your computer will eventually slow down as they will use a lot of RAM. Here is a list of the top browser extensions for you to select from and save your time.
MOZ Bar


This browser extension is very useful for affiliate marketers as it offers helpful insights about domain authorities and backlinks. Many people have already chosen this Chrome extension and are satisfied with the result. There are three various features that are activated once you click on this extension. One of them takes out lots of information from the search results and websites. The second modality is less aggressive and allows the person to view the backlink portfolio of a particular website. The last feature is an off position, so you can easily disable this extension if you don't want to use it at the moment.
KeywordsEverywhere

This browser extension is extremely helpful for affiliate marketers, even for beginners. There are several configurations and settings so that the person may enable or disable certain features to make their work easier and save time. The marketer will be able to see CPC, search volumes, as well as competition. KeywordsEverywhere is similar to Google Keyword Planner as it also pulls out the same data and facilitates the work of an affiliate marketer. This extension is very popular and time-saving.
Affilitizer

This browser extension works magic for those who struggle to find a suitable affiliate program that will be relevant to your industry. This extension is free of charge and it is dedicated to finding the necessary data about affiliate programs each time you surf the net with a particular keyword. You can search for everything from products through online stores such as Amazon to online services such as software or SaaS.
This tool is quick and helpful when it comes to finding the relevant affiliate programs without hassle or glitches. Here is how this extension works and what you need to do. Firstly, you insert a phrase or keyword with a brand name in Google search and view the best results. Now it's time for Affilitizer to start working. You will notice a small logo of this tool next to each Google result which shows that this particular company or brand is willing to join an affiliate program. By clicking this logo you will be notified about the link of their affiliate program which you can promote.
---
What role plays guest posting in affiliate marketing? How to make it a significant part of your strategy and don't limit the growth of your website?
---
CheckMyLinks
This is another useful Chrome extension that scans the website, shows the broken links on each page, and helps to create great backlinks. It's an important feature to find broken links as it gives an affiliate marketer an opportunity to reach the owner of this site and ask to replace the link. In case you enter a website with an industry similar to yours, its owner will be glad to insert your link on their site. As a result, your authority (DA) will be boosted.
It is easy to distinguish valid and broken links with the help of CheckMyLinks browser extension. Valid links will be marked yellow whereas broken ones will be of red color. This is a great and essential technique in creating backlinks. So, the process is to perform Google search, check the links on a certain webpage, find any broken ones, get in touch with the owner of the site and ask to replace the broken links with a valid link to your website or blog.
LastPass

Nowadays, there are so many frauds and criminals online that it's necessary to do everything in order to protect your sensitive information. Everyone talks about cybersecurity and the requirement to have long and complex passwords so that your personal data remains secure. More than that, many people tend to come up with separate passwords for each website, network, or tracker.
Even if you have a super-duper secure password with over 30 characters including lower and upper case letters and numbers, there is no way you can remember all of them. Moreover, it takes a lot of time to enter them manually every time you want to log in. Activation LastPass browser extension will help you save all the passwords in one place, store them in this extension and autofill when needed.
RemoveCookiesForSite
Being an affiliate marketer and working a lot online means you often need to log in and out of various networks, websites and forums. The cookies may get messed up in the end and it's really time-consuming to clear them up manually. You probably know how challenging it is to enter Google Chrome settings, find settings connected with privacy, open cookies page and scroll to find the ones you need to remove. It takes ages to perform this task. Luckily, there is RemoveCookiesForSite which allows saving your precious time and clearing all the unwanted cookies without any effort.
Momentum

This easy and useful browser extension works best when you need to stay organized and focused but have plenty of tasks and duties. Momentum will help every affiliate marketer keep their to-do list right next to them and see what they need to complete. Even if your mind goes crazy, this tool will help you remember everything and meet deadlines. There is also an in-built clock, weather forecast as well as great backgrounds.
All in all, these Chrome extensions are really time-saving and useful for affiliate marketers as well as all online marketers. They are easy to use and give the best experience when you need to accomplish lots of various tasks and stay concentrated. No extra setup is required, so feel free to choose the most suitable browser extension for you.