Your Personal Guide to App Marketing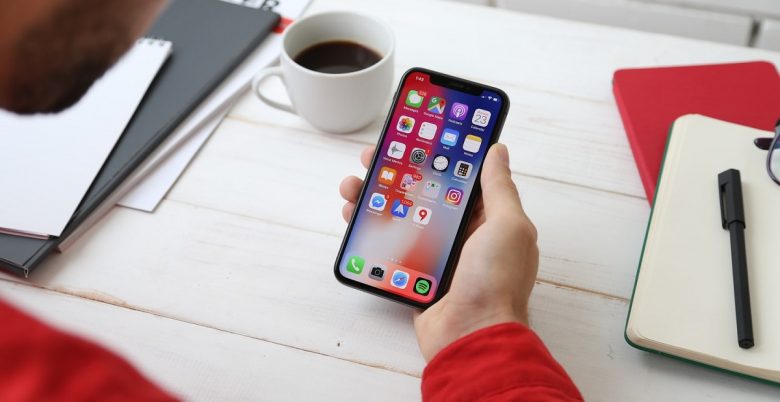 The popularity of mobile apps has grown significantly over the past decade as people started using smartphones more frequently than desktop computers. Nowadays, about 70 percent of the population uses smartphones, so mobile app marketing is necessary for promoting new apps among users.
There are tens of thousands of applications already available these days. Did you create a new one that you think is beneficial for consumers? Well, it's not over as now you need to get people actually download and use your app. App marketing is necessary to promote your mobile apps and encourage consumers to use it. This is the only way your brand new app is going to grab consumers' attention and stand out from the rest of the competition.
What Makes App Marketing Plan Significant
It's not enough to design a new app. Even if you consider it to be great and useful, it doesn't mean people will like it. You have to take certain steps to promote it to prospective consumers and help them get to know about it. Nowadays, there is stiff competition on this market already due to the high usability of smartphones and various applications.
Deciding on the best app marketing strategy that will be the best fit for you can be rather challenging, if not to say daunting. The market offers hundreds of similar apps so you need to think about your strongest features and what makes your particular app outshine the competitors.
While it is necessary to build and develop a properly-functioning app, focusing on a marketing plan is what makes all your hard work worth it. Approximately 68 percent of mobile app services develop a full mobile app marketing strategy for the long term to be visible on the Apple App Store or Google Play. If you are also willing to get to the top of the charts in these stores you should follow these steps and create a great promotional plan.
#1 "Increase the Awareness" Step
Before you even launch your new product you should increase awareness among potential users. Marketing an app is the first thing you should do. This step means you build awareness around your application and brand visibility. Think about the possible ways the target audience can learn about your new app.
Define a release date – one of the most important things to do is to schedule the launch date of your app. Do your research about the events that might take place at around the same time and might overshadow your own launch. Keep in mind that Apple has a stricter review process than Google in terms of release dates that may even delay or setback your launch.
Perform Market Research – this is necessary for understanding potential customers and making your product launch successful. One of the most widespread marketing app mistakes is failing to conduct market research. You may define the social media influencers as well as influential groups, blogs, and sites your target users visit. This tactic will help you reach more users.
Build a Landing Page – the first impression users get is from your landing page. Every successful mobile app marketing plan includes the creation of the landing page. Think about the ways you can showcase it to the prospective audience; make it attractive, clean, and user-friendly. Also, remember to make it function on every browser.
#2 User Acquisition Step
The next step of successful mobile app marketing strategies is to acquire as much audience as you can in the first days after launch. In order to rank higher in the Google Play or App Store, you need to be creative in your attempt to get more downloads. Track where the majority of your audience comes from when they start downloading your app. This will help you concentrate on the most profitable channels.
Get The App Rated and Reviewed – most people want to see feedback from other users before they make a decision to download or purchase your app. This is the same in every industry. So, make sure you encourage users to try and review your app, having a high rating will boost the chances of people downloading it faster. You may want to attract experienced specialists and professional reviewers to add some credible opinion to your app feedback. Pay attention that you may also get negative rates and bad reviews during app marketing plans. It doesn't mean your product is of bad quality but it means there is still room for development, implementing extra ideas and app improvement.
Optimize for Google Play or App Store – marketing is necessary to optimize your app similar to boosting your websites and make it rank high in the app store results. The higher it is the more users will be attracted to download your app. In order to have more exposure, you need to learn how to promote it on the web. IOS app marketing has a different user base from Android app marketing. The first one is more prevalent on the pricey Apple devices, while Android ones are cheaper and have over 76 percent of the mobile market share. The boosted visibility with the help of Android or iPhone app marketing will help you get more downloads.
#3 Retention Step
This last step is not less significant than the two previous ones. Once you've used app store marketing guidelines to establish your online presence and encourage new users to download your app, you also need to create a plan on how to keep new customers.
Grab Attention with Video – This is probably the most popular type of content these days. You may craft videos to share them on Vimeo, YouTube, Facebook, and Instagram. Try to make them descriptive and short so that they attract attention and help to learn more about your product and what makes it useful.
Make Referral Benefits – To promote your app even faster you may offer special referral bonuses. This way you will grow your audience and spread awareness faster. For instance, you can offer some perk for users who share their experiences with friends. Dropbox had a successful campaign when they offered 16GB of storage space to people who agreed to invite their friends.
All in all, once you create a new app and want to spread the word about it, you should make a smart marketing strategy to promote it among users.