Adapt Your Website to Affiliate Marketing: Best Affiliate Website Builders in 2020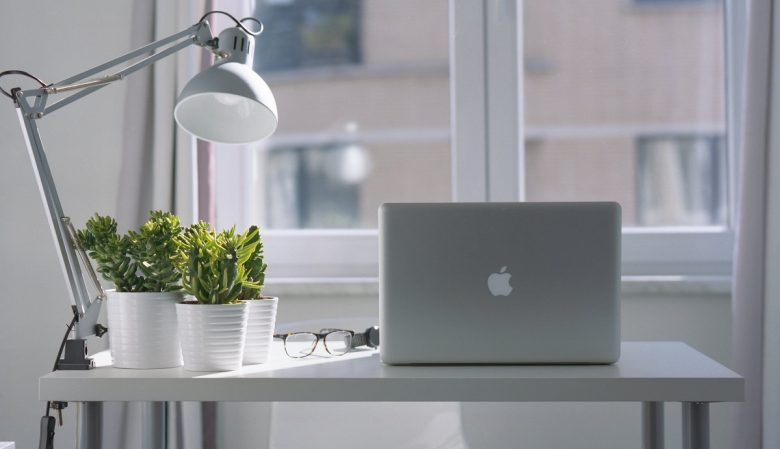 The more informative your advertising, the more persuasive it will be.
— David Ogilvy
Looking for ways to make money on the Internet, you'll surely come across partnership marketing. It is the fastest way to build trusting relations with your customer. That is why more and more entrepreneurs search for good platforms to post their advertising or suggest special offers.
The popularity of "affiliate marketing" searches in Google has almost doubled since the last year. Such attention leads to the development of supporting services and an increase in the number of partners. At the same time, with the rise in competitiveness, you should care about the quality of your services, regularly delve into the issue and find factors to make your business recognizable. It is easier than it may seem – you only should find the website builder for your affiliate marketing program.
Best Affiliate Marketing Website Builders
Look through the best options in 2020 to pin down with the most appropriate variant.
---
#1 WIX
Price: from 0$ to 35$ per months
WIX is one of the most popular services in its sphere, which established itself in 2006. The developers are focused on the easy-to-understand interface for those who have no idea about IT and web-design. They provide a big variety of plans depending on your level – it can be a "DIY" format when you control and custom every part, or an easy template with all essential elements which allow you to save time and effort.
Pros:
Easy to use, suitable either for amateurs and professionals;
The free plan is available;
Reasonable price despite the status and popularity;
Reliability and high level of security.
Cons:
Using the free version, you will show WIX's advertising on your platform, and use domain "wix.com";
It is usually criticized by experts for the absence of total free editing and professional functions. On the other hand, that is what newbies like here – you don't need special skills.
---
#2 Word Press
Price: from 0 € to 45 € per months, billed yearly
Indeed, it is a perfect choice for those who need a variety of tools to create a unique product, filled with information and creative tools.
Word Press is one of the best website builders for affiliate marketing, usually called a leader in site development. It is far more serious service, which required previous skills and creativity – you are to create all pages by yourself, using only special codes and blocks. As a result, you get a unique and almost independent resource. Despite this, you can choose among more than 50 ready templates at different prices.
Pros:
Flexible design;
The reputation of one of the best builders guarantees security and the perfect performance;
Third-party tools (chat-bot, forum, comments) are allowed.
Cons:
You need to know the basics of programming to work with it;
The interface is not intuitive and it takes time to adapt.
---
#3 Network Solution
Price: free building + domain
It is a standard software for those who just started the exploration of site-building. The interface is pretty basic easy-to-learn, but still, it provides you with the bare minimum tools, enough for the first steps. Reliability and proper performance are essential factors to cover up the elementary interface.
To develop a catchy design with minimum efforts, you can use free templates and examples of work. The price is relevant to the number of services and competes with rivals.
Pros:
Low price;
Free domain name;
Free plan with options, enough for basic website;
24/7 support from the experts;
More than 200 templates.
Cons:
Only the necessary tools with no special options.
---
#4 HostGator
Price: from 3.46$ to 12.29$ per months
Host Gator is originally a web-hosting service, providing also a site-building tool. This way you can be sure in professionalism and expertise.
The builder is focused on users with no special skills and promise you the first website with a few clicks. On the other hand, it possesses a great many customizable functions in case you develop you are going to improve the website in the future.
Another feature is attention to mobile versions. We live in a fast world when most users surf the Internet on their smartphones. Thus, s good mobile version can significantly increase the coverage.
Pros:
Highly developed mobile version to increase traffic;
Fast and easy interface to create a website in a few minutes;
Reliable web hosting without third-party persons.
Cons:
---
#5 Jimdo
Price: from 0$ to 489$ 
Jimdo's specialization is personal websites, such as portfolios business pages – there are plenty of stylish templates you can choose whenever you want at no charge. Another interesting option is the online shop building. You choose among plenty of specific functions to custom all the necessary parts and choose a special program for the high-quality server and special opportunities. The price, as it was expected, is higher, but still, it is cheaper than creating a shop from scratch.
The simplicity of use does not limit the number of functions, as it usually works – the interface is full but intuitive and understandable.
Pros:
Simple interface;
A great number of tools for informative pages and online shops;
Actual SEO instruments, essential for best affiliate programs;
Good for beginners;
Free plan.
Cons:
Strict templates do not allow you to custom all the details, which leads to a lack of flexibility;
In case you use the free option, the address will contain "jimdo" subdomain.
---
Work on the Internet allows you to get regular payments without much effort. Affiliate programs are one of the easy ways to cooperate with advertisers and share the benefits. You can use YouTube affiliate marketing to make viewers visit your website. But the problem is, the market seems overwhelmed with contenders – for this reason, it is time to care about the quality of given services.
Create a reliable website, filled with useful information, and start gaining from it today.