Advanced Affiliate Marketing Strategies 2019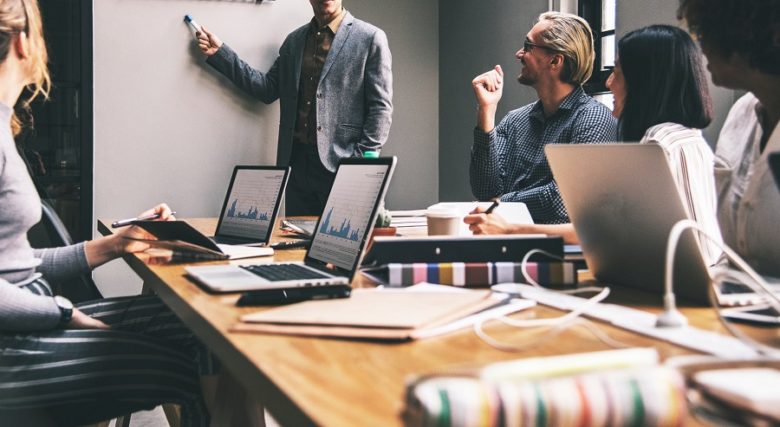 Affiliate marketing belongs to one of the most effective methods for making money online. Affiliate marketing implies advertising merchant's goods through an affiliate link. The profits are obtained from selling the products advertised on the blog posts.
This kind of internet marketing involves three parties, namely, merchants, affiliates and customers. For an affiliate, applying affiliate marketing strategies is an important part of his business plan. When a customer purchases a product following an affiliate link, a blogger gets credit for the sale and earns commissions. A merchant is actually the key figure in the game as he is one who is offering a product to the customers.
If you are an affiliate, you might be interested in the advanced affiliate marketing strategies that help to get the most out of the process. Basic affiliate marketing techniques imply advertising popular products wherever it is allowed. However, more advanced affiliate marketing strategies are more sophisticated. Learning about them is worth your time if you have already got some knowledge of the basic affiliate marketing strategies.
The best part is that affiliate marketing allows you to make decent money for very little effort. It might be difficult to start making money as an affiliate. However, once you get into the industry, the process becomes very simple. If you are an experienced gamer in the affiliate marketing industry, let's get closer to the core of the matter.
How does ad block influence advertising?
Let's talk about the obstacles on the way to successful affiliate marketing. The affiliates face many problems but the main one is ad blockers. If you are an advertiser, then you are probably aware that ad blockers may cause a lot of trouble. According to Statista, 30% of the US online users used tools to eliminate the ads from the websites they visited in 2018. The number of active ad block users has already reached almost 200 million worldwide. IAB study reveals statistics that 26% of desktop users turn on ad blockers. This number shows a new niche to be carved by affiliate marketing professionals.
The truth is there are different kinds of ads and they irritate customers to a different extent. For example, ads that block content are known to be the most irritating.
When an affiliate gets a clear understanding of the situation he is dealing with, he can work on developing the strategies to get around ad blockers. More experienced affiliates know the effective ways of mitigation of ad blocking. It depends on how aggressive an affiliate is with his media development and hosting.
Whether a page is blocked or not also depends on the URL. For example, if you have a website with a URL doglovescookies.com, it will probably not be blocked by the ad blockers. This is because your domain is probably not a big player in the game. However, if you are owning a domain with a URL cheapclothes.com, the risk of being blocked will probably be very high. In the end, the question is how to get around this technology to monetize your website if the ad block is present? Let's get a closer look at the advanced affiliate marketing strategies to get around ad blockers in 2019?
Deep linking
One of the most popular advanced affiliate marketing strategies is deep linking. Deep linking, or hyperlinking consists of using links to direct users to the partner website. The thing is there is no need to insert a link to the website's home page. However, if you are trying to direct the user in a more delicate way, there is a chance that he will come up with an idea to visit a partner's home page.
---
No matter you are a blogger, a website owner, a solution provider, or even a businessman you should know about Best Affiliate Marketing Events of 2019.
---
Shaving pixels
Shaving pixels stand for cutting the banner's image size. A standard size of an international marketing unit, a banner, is size 250 by 250, 350 by 350, 728 by 90 and other. The thing is ad blockers can identify and block pixel sizes. If you think like a creator, you are trying to think out of a box.
One of the tricks for optimizing a program for higher sales is to change the size of pictures. For example, cut them down from 250 by 250 to 249 by 249. A lot of advanced affiliates shave pixels, especially, for big brands. So, if you are an affiliate you can do that. When you are writing your scripts for delivery, make sure that you are putting in the right pixel sizes.
Offering coupons
It is important that merchants met ethical standards. Another trick that allows getting around ad blockers is related to coupons. If you choose not to ruin the ethical standards of affiliate marketing, you still can use some methods to appear in natural search results. Search engine optimization is not usually discussed within the affiliate marketing topic. However, with ad block off the search results look completely different than with ad block on.
Given the fact that ad blockers are able to recognize banner images, there should be used other way to make an ad visible to the customer. New or big brand merchants sometimes are afraid to place ads with promo codes, coupon offers and so on. They think offering coupons discounts their brand or gives it a bad image. In this case, an affiliate should explain to the merchant that promotion is only about getting around the ad blockers. To put it simply, using coupons is killing two birds with one shot. The only thing to take into account is that these coupons appear in the search results if the user puts in the search bar something like "10% 'brand'". What do the large coupon affiliates do when they need to gather all the coupons on the websites like coupons.com? They don't have an army of 50,000 people sitting in there going through every text link looking for a coupon. They have APIs (Application Programming Interface), a tool that helps to look for specific keywords. Those keywords are either branded, categorical, sub categorical or product related keywords. For example, a consumer is looking for a 10% off a cowboy hat. He finds many coupons in natural search results even with an ad block turned on.
Email marketing
It has been estimated that email marketing allows making three times more sales. Affiliate marketers know that building email lists is just as important as creating a website. It helps to reach more potential customers, increase the conversion rate and total sales. How to create an email list? Let's imagine that some of the customers have signed up to your list but they do not visit your website regularly. If you send your offers to these customers regularly, they will probably make purchases in the future. With email lists, you can build a relationship with your clients with a little effort.
Setting up a blog
By setting up a blog, you can attract more traffic to your website. An increasing stream of traffic helps to gain more leads. The main way to increase your traffic level is by setting up a blog on the pages of which products can be advertised. The more blog posts are written daily, the more traffic can be attracted. The only thing to keep in mind is that you need to offer quality content to make your visitors come back.
It is important to understand that profit is a question of traffic and increasing audience size. Oftentimes, this is just a matter of time.
There actually can be offered different incentives. They are used basically for two purposes: to attract the customers and receive an affiliate commission. In order to make a customer purchase a product through an affiliate link, any free item can be offered. For instance, it can be a podcast, e-book for free and so on. This shows that you're focused on offering value and great deals. Along with offering a product for free, you can encourage the customer to explore your goods and services. This sounds easy but, for some reason, so few people use this affiliate marketing strategy. The problem may be the incentives are not good enough. If a merchant is not ready to make quality bonuses, then this strategy will not work.
Conclusion
We have made an attempt to reveal some of the big "secrets" to making money as an affiliate. Situations cannot be the same. Affiliate marketing is a fast developing industry that undergoes many changes every single day. It can be concluded that affiliate marketing is not only about advertising. It is also about technology and understanding the applications and how to utilize them.