How to Succeed in Affiliate Email Marketing and Build Your Mailing List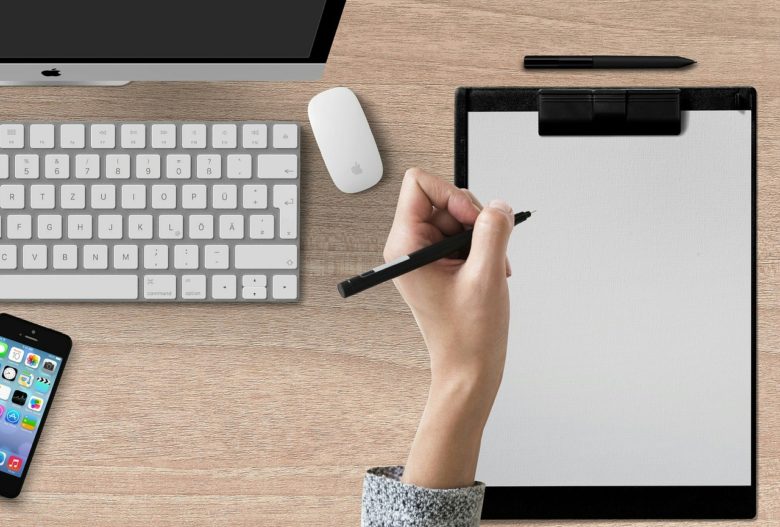 As an affiliate marketer, you can make money for selling products or services you want. With affiliate email marketing, it's possible to make it big in sales. Bloggers and internet marketers who have been into online marketing for years know that affiliate marketing is the most lucrative way to earn money online.
What's more, no matter whether you are an active blogger or even don't have a website yet, there's no better time than today to join different email marketing affiliate programs to drive in sales. In fact, affiliates are spoilt for choice when it comes to picking avenues to push their products.
Here is our guide on how to start affiliate marketing without a website and blog. It's worth reading!
But first, pick your niche and write down all the things that you really enjoy doing. Do you like coffee or tea? Do you like drones? Or do you enjoy baking or BBQ?
In a nutshell, you can use your skills as a marketer to whittle down promotions so they only go to people who show interest. When a person decides to buy the product or service from you, say a coffee machine, based on your recommendations, you can then get a commission or kickback. 
The secret, though, to succeeding in affiliate marketing is to pick a topic or an interest that you really like to talk about. Thus, you can reach your target audience, people who want to hear your story and your struggles. Being real and not afraid to tell people about your failures and success can help you convert contacts to sales.
If you are still in doubt, don't fret, the internet is full of great ideas to explore. Well, you can turn a success overnight if you stumble into an unsaturated niche and make it pay.
Once you can find a product or service that is a great match for your audience, start promoting other companies' products and services to your mailing list.
How to Make Your Affiliate Email Marketing Work?
Let's face it, many of us (over 95% of Americans) are sales-averse, meaning that we hate the entire concept of selling. Yet, email affiliate marketing is one of the proven ways to boost your sales and convert leads into your customers. 
With over 4.9 billion email accounts by 2017 across the globe, affiliate marketing through email can be your goldmine. Creating and building an email list is a very important step in bringing your customers closer to you. If done properly, it can guide your prospects farther into your sales funnel.
With the idea that email marketing is not about spamming prospects, it's vital to build the relationship with your list. For that reason, you should target certain types of customers you want to promote business to.
Know Your Audience! 
So, the first thing to do is to understand your prospect's world. Think of it this way, people live in their own little world, and unless you are a celebrity, you are probably not part of it. Your job, however, it to 'get inside'. Once you know their roles and objectives, it makes sales a lot easier.
The same goes to the product or service you are trying to sell. Know all its insides and outs. Know it better than anyone else. Just do your homework and you know what? It will pay you off.
Produce Appealing Content!
Creating content that satisfies your audience's desire means that you do not need just hammer them with your hard pitch.  Instead, adapt it according to their wants and needs. The truth is that people are ruled by the emotions. As simple as it sounds, but all our desires are rooted in feels. So, if you want to make a sale, you need to speak to emotions.
Your email should be short to the point while merging information with entertainment. In other words, you should give your readers/followers or potential customers 'a great-tasting hot dog but that nourishes them like broccoli'. Try to present it in a way that is fun to consume, still delivers real value at the same time.
Build Trust with Prospects!
Why should someone trust you? The idea here is simple: just being yourself in affiliate marketing email is a surefire way to bring you more long-term response. Whether you make people laugh or have an unpopular opinion, your goal is to stay on your prospects' minds.
Show Your Personality!
Be engaging. Tell a story. Make it feel like a dialogue between you and the buyer. Take care of what's important for your audience. Well, people like trusting people. Remember, you're not cold-calling, you are nurturing leads. Thus, it will gain a warm spot in your prospects' hearts. 
Take Care of Your Subject Line!
Make sure it sounds irresistible enough to check out. Get your readers or followers into the habit of enjoying your great emails daily, and at the end of the day, it can benefit your bottom line.

How to Find the Best Affiliate Email Marketing Program?
Whether you are a jack of all trades or a master of none, it's in your best interest to find the highest-converting affiliate program to promote. It's easy to get overwhelmed by the wealth of email marketing affiliate programs that will make you money, take time to think about certain factors to consider. 
The thing is that it should bring value to everyone involved both your business goals and your prospects' needs. Many affiliates can use an email marketing affiliate network to search for offers. Choose carefully before you invest in any email marketing affiliate programs. Nothing can stop you from trying different programs and find the one that converts better in your niche. 
In order not to dampen your spirit, look at what products and services your competitors and other similar bloggers are promoting.
Some Final Words
To top it all off, earning money through an affiliate email marketing requires effort, yet, it worth the trouble. It's also a safe bet that can give you a chance to make a lucrative amount of money from it. After all, it never hurts to take a chance. Just avoid the widespread affiliate marketing mistakes and reach the goal.
Well, Rome wasn't built in a day and neither is a successful affiliate email marketing. So, keep working hard.