Secrets of Affiliate Blog Optimization: Draw the Attention with Expert Content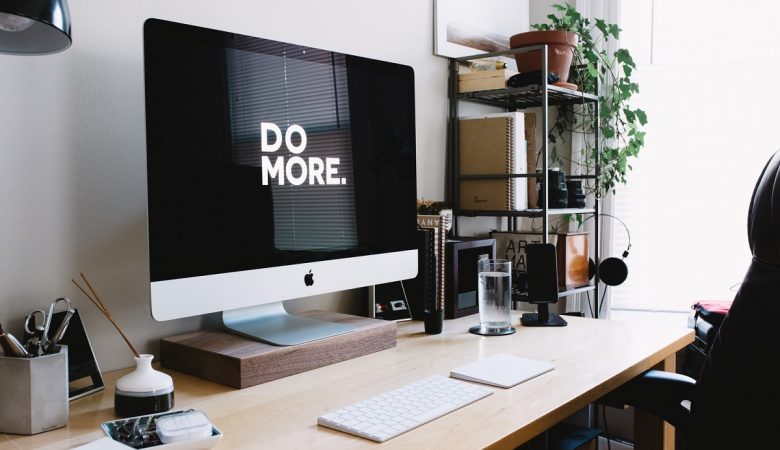 Most affiliate websites have widespread elements, focused on particular tasks. The home page introduces your company, catalogs give details, etc. Another essential page is a blog with related articles. Some entrepreneurs wonder what's the use of informative content when you sell products or services.
In truth, a good online journal boosts your traffic and SEO-ranking, attracting an involved audience.
Why Do You Need a Blog on the Affiliate Website
Make readers stay longer. The run time defines your status for the search engines. Nothing to say about visitors' impression: staying on the page for several minutes, they remember you.
Encompass informative requests. Before buying a product, people search for information. You'll be the first offer they see when feel ready to cut the deal.
31 million people already use it. The number of bloggers in the USA is rapidly growing for the last 6 years. It means that blogs still are productive.
Prove the expertness. Actual tips and news establish you as a professional in the sphere. Care of your customers to make them trust you.
Customers will turn to your help. After drawing visitors' attention, you can discreetly persuade them to use your services. Let your offer appear at the right time and place.
Anyway, posting only to increase sales, you won't come far. And vice versa, qualitative resources have a massive impact on readers. Check out basic tips to examine whether you've to move in the right direction.
Tips to Optimize Your Affiliate Blog
Affiliate Tip #1. Use Keywords

These are words and combinations that describe your page content. Search engines use them to pick the right content for users. When the customer enters the request, the system matches it with the keywords and give the most appropriate results.
The key to success here is to realize what phrases does your audience use. Some years ago, you could turn to intuition and assume what would you enter yourself. Nowadays, there are plenty of services to check the popularity of every word combination. For example, Google Adwords provides you with the frequency and difficulty of keywords. Almost every search system has its service for such purpose.
Remember about keyword stuffing. Before choosing the position for the page, the algorithm checks its quality. The oversupply of keys, especially inappropriate, leads to a lower rate. Perfectly, the percentage of keywords should be less than 1-2%. Always analyze your text with the help of online editing services before posting.
Affiliate Tip #2. Make Researches

Do not mix personal accounts with professional platforms. Affiliate blog has nothing in common with your private opinion – you're only an expert here. Before getting down to any text, make a research to base on. Use such data as:
Official statistics
Surveys
News from trustworthy papers
Scientific Papers
Influencers' opinion
After finishing, work on proves: leave links on the researches with the help of anchors. This way the reader will see the basis of your post. Moreover, you give them the opportunity for them to see that you are right.
Use this approach to advertise other materials from your blog – invoke on them throughout the text. It is also a common way to advertise your partners.
Affiliate Tip #3. Make the Correction Twice

There is no shame in missing some grammar norms. Involved in the issue, we forget about everything else. The problem is, it takes time for the website to process the editing. If you've made the mistake in the original post, hundreds of people may see it before the correction will be processed.
Regular mistakes, even the smallest ones, undermine your credibility. If the author doesn't pay attention to grammar, should readers trust the information itself?
Since the human factor may fail you, use editing services to avoid problems. Check the text in several programs and reread it yourself before posting. If you have the opportunity to postpone it a bit, take yourself time to relax and check it later.
Affiliate Tip #4. Provide an Easy Structure

Short paragraphs, lists, and FAQs are the best assistants for informative texts. We live in a fast world, and gain visitor's attention is a difficult issue. No one will read a long paragraph with long sentences. Split it into a short block and add something special.
Recently, Google introduced a new metric for analyzing the site's productivity. Page experience shows how long the reader stayed on the page and what actions were performed. According to this, to achieve a good ranking, your blog must be fascinating and make people communicate with you. Provide affiliate links, interactive elements, navigation, and other tricks. Don't forget to check your results using professional tools as website tracker for affiliate links, for example.
Know the difference between scientific paper and your platform – you write for people who need fast and easy information.
Affiliate Tip #5. Keep One Topic

Again, distinguish personal accounts and professional resources. You look for clients, interested in your product. Write to them and cover their needs. Do not distract them from a particular topic by posting other issues.
Advertising your partners, especially from other spheres, try to combine both fields. Otherwise, the post will look out of place. Surely, you can experiment with related topics. Readers of IT journals are probably interested in hard science. Young mothers like cooking and gardening. Growing, you are to try new themes but do not go into extremes. Ask the visitors for feedback to know them better.
---
Fast development is the only way to take your place in the sun. Intense competition forces entrepreneurs to do their best and find a new way of promotion. If you want to be on the top, you should identify all affiliate marketing mistakes and avoid them in your blog. Today, affiliate blogs are a progressive instrument for reaching the audience. Possibilities it gives surely worth trying.